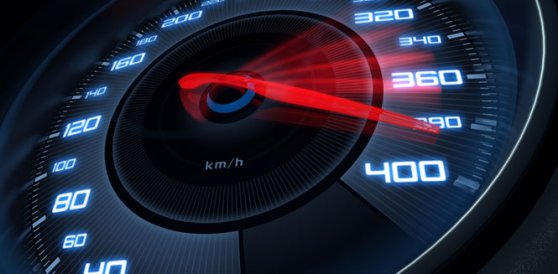 Many people complain that the updated iOS 7 then became slow, we had to recruit how to make it faster. So try this step see if the results are satisfactory. I personally think that it's okay to do.
This method works for both iPhone, iPad and iPod touch running  iOS 7
Step 1: Turn on the Increase Contrast.
The Settings> Accessibility> Increase Contrast option to "On"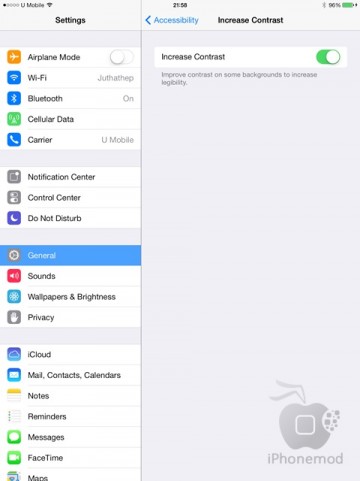 Turn on Increase Contrast to the UI of iOS 7 will reduce the effects of glare it. But did not affect the beauty or appearance of the transition to iOS 7 is that it does not reduce the processor to do more work there.
Step 2 Turn off Background App Refresh.
To Settings> General> Background App Refresh option to "Off".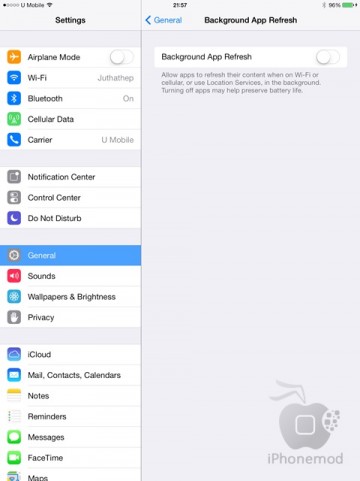 This feature allows the application to update the content of their own in the event of a connection interface via Wifi or mobile network. By applications running behind them, it will work with us to turn this feature on.
Step 3: Turn on Reduce Motion.
The Settings> Accessibility> Reduce Motion Choosing to "On".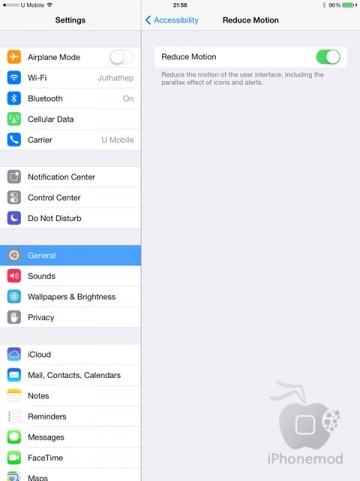 Operation of this feature is to reduce the effects of time we open apps. Or when switching apps is simply the style of it, do not pretend to chop the legs and stuff like that. As a result, it improves a bit Speedway.
Step 4 Close the Automatic Download.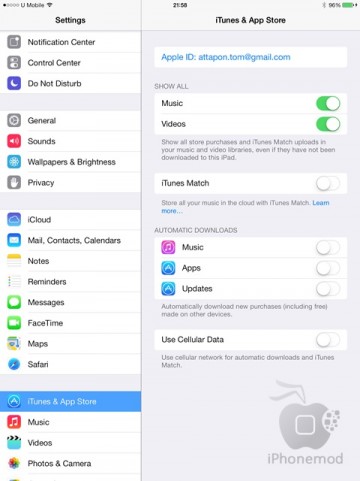 Off to download and install the updated app from the App Store automatically as it reduces the CPU that might be, but do update the (at the time did not want to) go do something else. instead
If we want to update it when I do it shows blank.
Step 5 Clean Install iOS (Offline version added).
I do not do it or that I have is how to update the iOS 7 Clean Install means to restore iOS 7 with Shift + Restore to a new file. That comes with iOS 7 only.
Some people may have an OTA update from iOS 6 sometimes find some File system may hold a waste management machines that we could not. So the best way is. Shift + Restore and select Setup as new iPhone (iPad) itself.
Try to use the results to see how I like to hear it.
ความคิดเห็น - Like เพจ iPhoneMod.net