Sep 27th. 2013 coming through. Apple released iOS 7.0.2 update fixes bugs that Bypass Lockscreen. well.Users can update this iOS 7.0.2 via OTA or through iTunes as well, in this article I have attached a link of iOS 7.0.2 IPSW for anyone who wants to download it to use for Restore.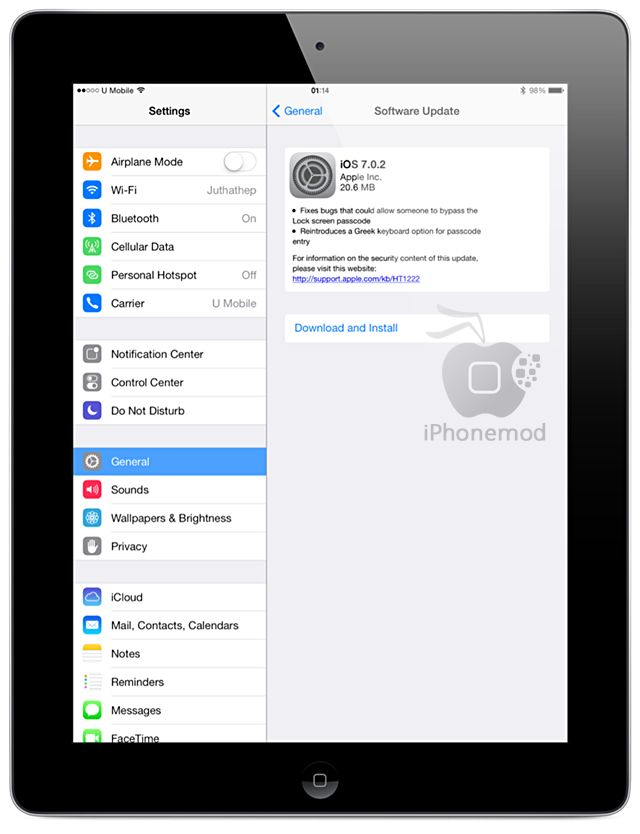 iOS 7.0.2 Download Links:.
After the update, then try reading the article 5 step how to speed up iPhone, iPad running iOS 7. viewed it enables you to work faster incredible.
ความคิดเห็น - Like เพจ iPhoneMod.net