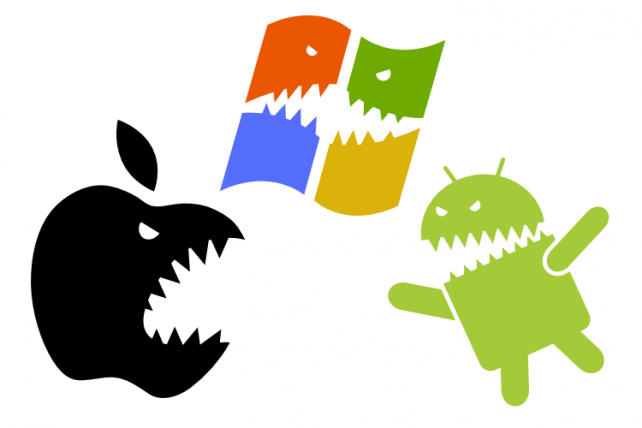 A report from BGR say the prediction on market share of operating systems on iOS, and Windows Phone mobile found that going up on the other hand Andriod will drop down
In the graph below.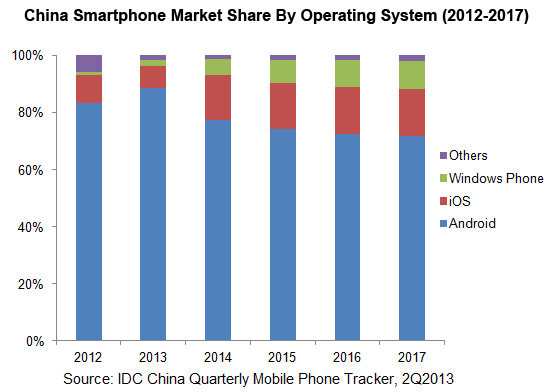 quote from IDC source
"It is difficult to displace Android's dominant position in the Chinese market within a short period of time, but IDC predicts that its share in China's mobile phone operating system market will reach the peak in 2013, and that the mobile phone vendors and telecom operators will adopt new operating systems with a more open attitude," says Yan.
Take 1st  place from Android seem impossible, which dominate the market in China for a long time, but IDC estimates that up in 2013, this is probably the highest point of Android, and then in about 3 to 4 years, other OS will get more portion from Android.
The result of the collaboration of China Mobile now has a contract with Apple and distributed iPhone via the official. Jump to the top of the iOS makes up part of the Windows Phone itself is a result of Microsoft's acquisition of Nokia and Windows Phone, it will pursue the development of a help.
I do not know if MS Windows Phone, it could not have turned to dating with Android, which may be added to any other Android market share in future maybe.
Source BGR
ความคิดเห็น - Like เพจ iPhoneMod.net